EMS Annual Meeting 2021
The EMS Annual Meeting 2021 is planned for 6 to 10 September 2021.
The EMS Council will meet for an extraordinary meeting in early 2021 to decide on the format of the meeting; in the meantime, the Programme and Science Committee is developing a concept for the option of holding the meeting as a virtual conference. Abstract submission is then expected to start in February 2021.
The EMS Annual Meetings: aims and scope
Annual Meetings of the EMS aim to foster exchange and cross-fertilization of ideas in the meteorological, climatological, and related communities. Facilitating interactions, integration, and engagement of science, applications, and actors is our core objective. The session programme highlights these goals and offers many opportunities for enhancing collaboration across the entire weather and climate enterprise (public, private, academic, users, and NGOs) to benefit societies in Europe and worldwide.
A particular focus of the 2021 Annual Meeting, reflecting the interests and activities of the host institutions, will be on the relevance of the
Sustainable Development Goals
: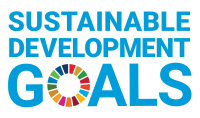 Weather and climate research and services for the achievement of Sustainable Development Goals: a decade left for action
The Sustainable Development Goals icons and colour wheel are used as per SDG guidelines.
Timeline
21 December–31 January: Session programme finalization