EMS Annual Meeting 2021 online | 3–10 September 2021
The 2021 Annual Meeting of the European Meteorological Society – European Conference for Applied Meteorology and Climatology – will take place from 3 to 10 September 2021 as an online event. As much as we regret to see another year without an in-person come together, the EMS Council took this decision to provide clarity at this stage; at the same time, we are determined to make the best out of it and look at this as an opportunity to explore new approaches to bring people together, and how to go forward with future meetings. Further information
Call for abstracts
Abstract submission is now closed. About 460 abstracts were submitted; we thank all authors for their contributions. The letter of acceptance will be sent to authors in mid-May, the schedule of sessions and time of all presentations will be available by mid-June. For more details see the timeline.
Useful information
EMS2021 Focus
Weather and climate research and services for the achievement of Sustainable Development Goals: a decade left for action
The European meteorological and climatological community can play a significant role in promoting the achievement of the 2030 Agenda. As additional focus, the EMS2021 aims to be a platform to show and debate synergies and co-benefits of a coherent implementation of climate action and sustainable development objectives across all levels and sectors.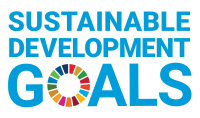 The Sustainable Development Goals icons and colour wheel are used as per SDG guidelines.
Timeline
11 May 2021: Waiver and TFCAYS applications: deadline for confirmation of abstract/participation
17 May 2021:Letter of acceptance
18 June 2021: Letter of schedule to key authors, uploading session programme on website
Beginning of July: Registration opens